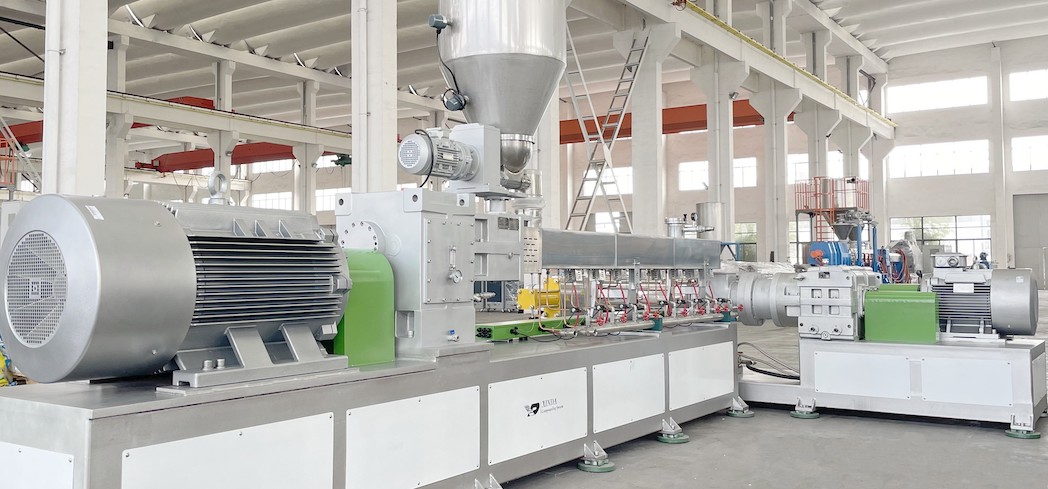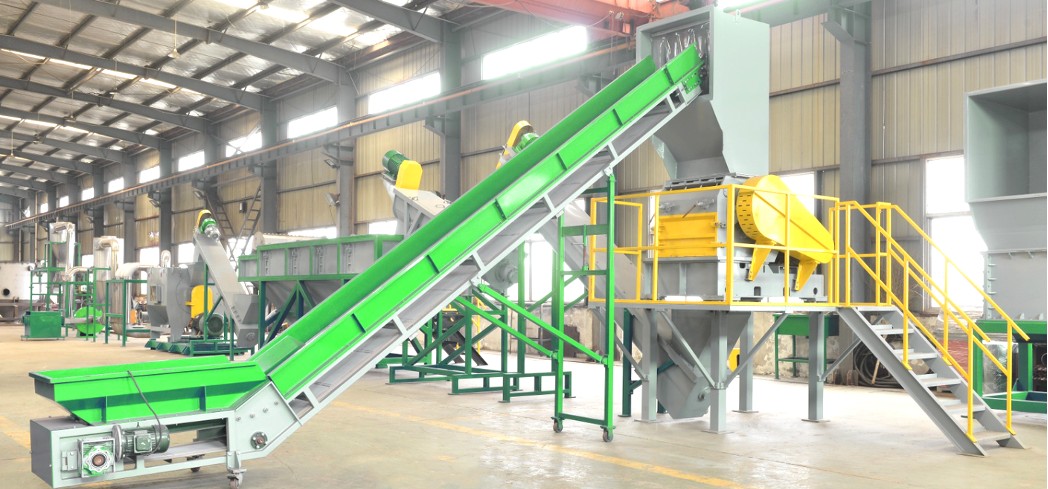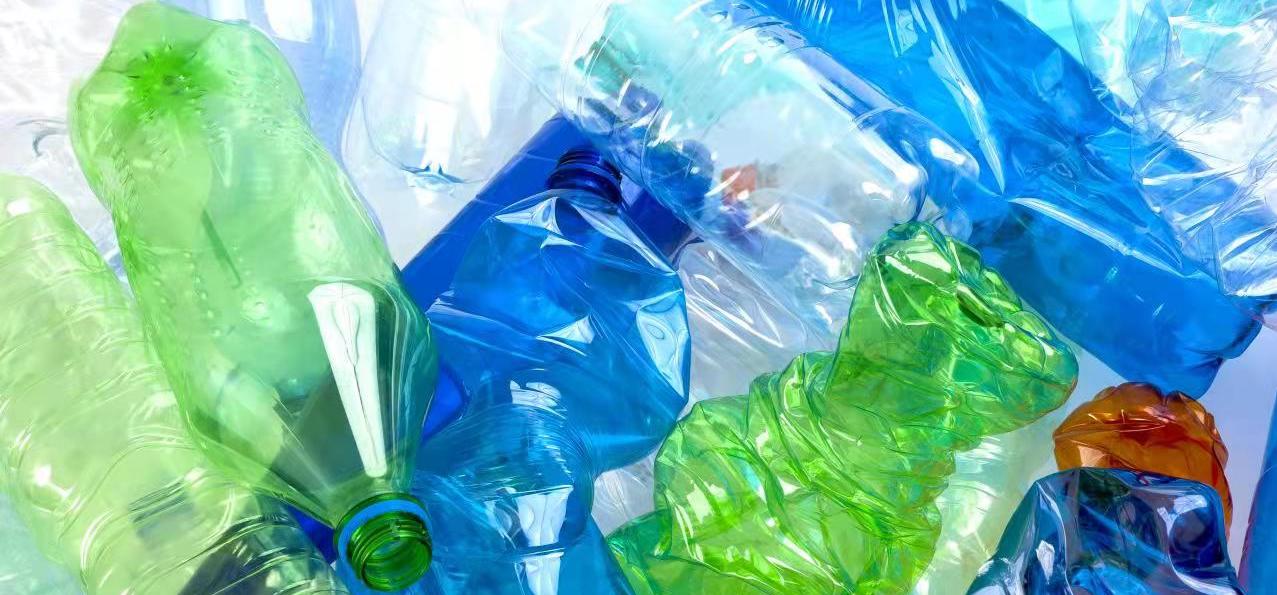 Agglomeration Pelletizing System
Xinda agglomeration compaction single screw extrusion granulation system,including feeding system,compaction agglomerator,high efficiency extruder,different type of filters and different types of modular design granulation unit.
It is suitable for various low density materials,such as films,fiber,woven bag,washed plastic scraps,inhouse waste etc. including PE,PP,BOPP,PS,EPS,ABS,PET,PLA,etc.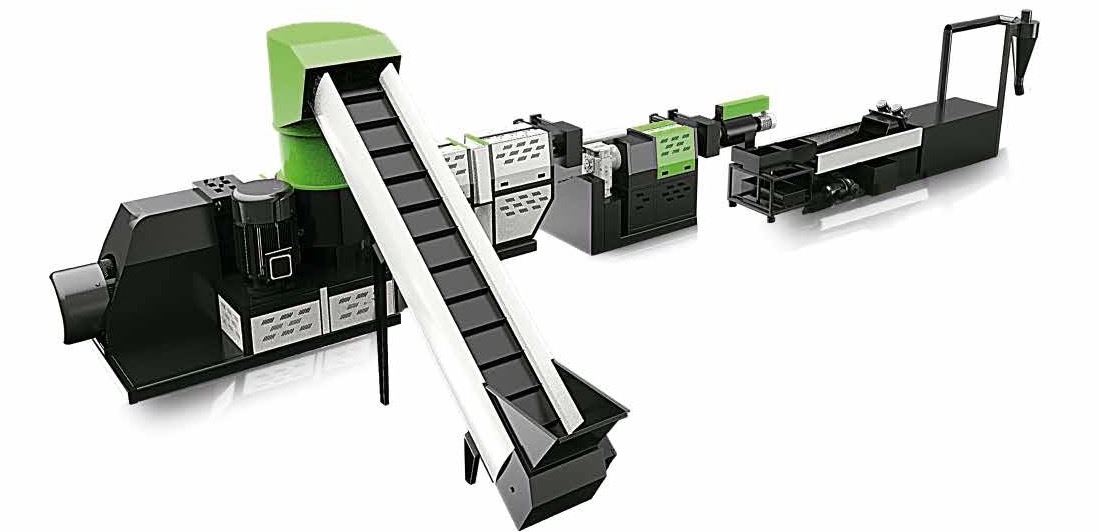 Rigid Plastics Waste Pelletizing System
As plastic is applied in more and more areas, waste plastic recycling emerges due to diverse area difference of cost and performance requirement.
Xindatech single screw extrusion and pelletizing system for rigid waste combines quantitative feeding, high efficiency extruder, different types of filters and different types of pelletizers by modular design. It provides best solution for
PE,PP,PS,ABS,PET,PA and many other rigid plastics.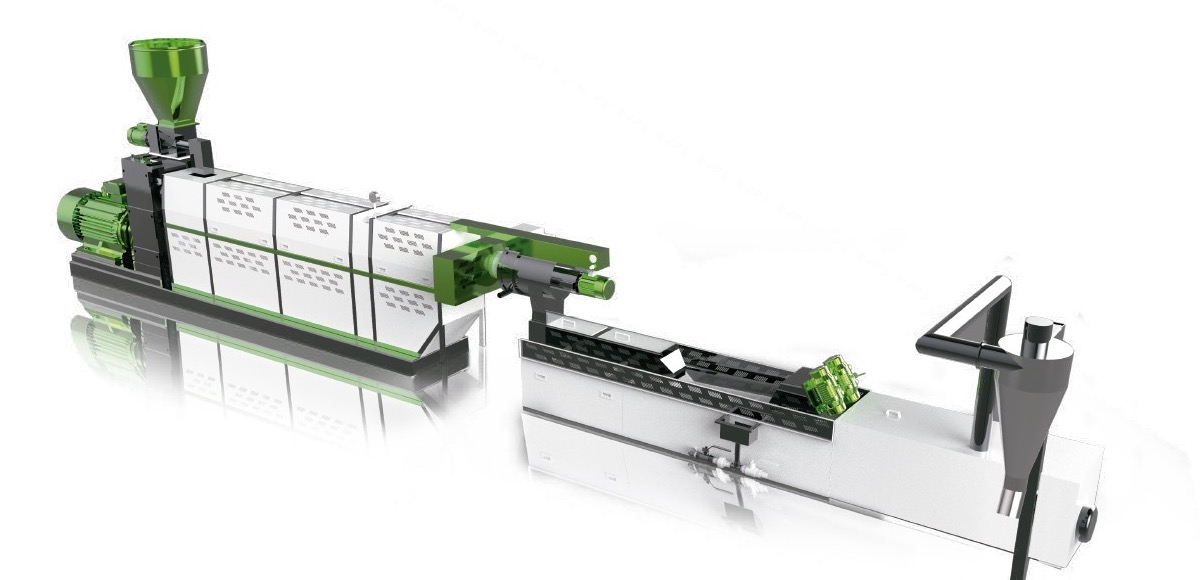 PE/PP Rigid Waste Washing Line
The raw materials mainly refer to different hollow molding products. Most of the materials come from urban and industrial collection sites. Due to the different use scenarios and recycling channels of raw materials. the degree of pollution is also different.
It mainly includes:
HDPE /PP bottles and containers (milk bottles, bottles, etc.) daily chemical bottles, oil bottles, etc.)
HDPE/PP barrel and box (chemical barrel, fruit frame, etc.)
HDPE /PPHDPE /PP daily hard materials (pipe, pallet, shell, PET bottle cap, etc.)
ABS /PS engineering plastics (car bumper, home appliance shell, etc.)
Xinda turn key projects to ensure provides customers with overall production solutions and cleanliness, save energy and improve the quality of finished product.
PE/PP Soft Waste Washing Line
Soft materials (PE plastic film, PP woven bag, ton bag) are very valuable secondary resources in the recycling market in terms of quantity, it accounts for a large part of plastic recycling.The shape, size, moisture content and impurity content of waste plastic bags are very different due to different use scenarios, collection methods and storage methods complex, some will also exist in the condition of multilayer.
It mainly includes:
1. Agricultural film (including agricultural film, greenhouse film, etc.)
2. Production and consumption of plastic bags (mainly plastic bags and packaging films, woven bags and ton bags) Xinda adopts the latest research results of the team, combines with customer feedback, and constantly upgrades the soft material washing solutions, which can perfectly clean the products in the market The vast majority of soft materials, especially suitable for difficult ton bags, woven bags, agricultural film washing and recycling.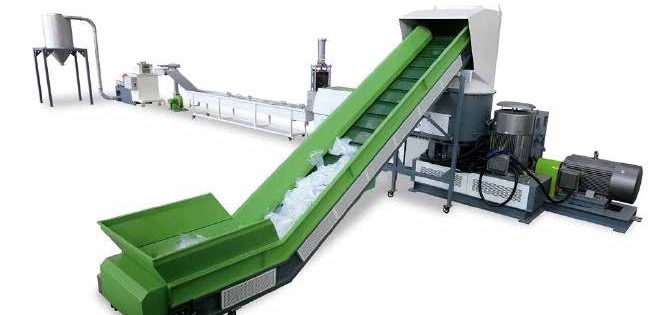 Xinda integrate developed technology to produce clear bottle flakes suitable for the chemical fiber industry. In order to make our equipment meet worldwide demand, we develop a modularized design system for the recycling line including such functions as bottle pre-washing, contamination removal, label scraping, sorting, crushing, washing and rinsing, gravity separation and drying and packaging. Every line we provide will be on a turn-key basis. And we will buy back the bottle flakes from our PET washing line customers.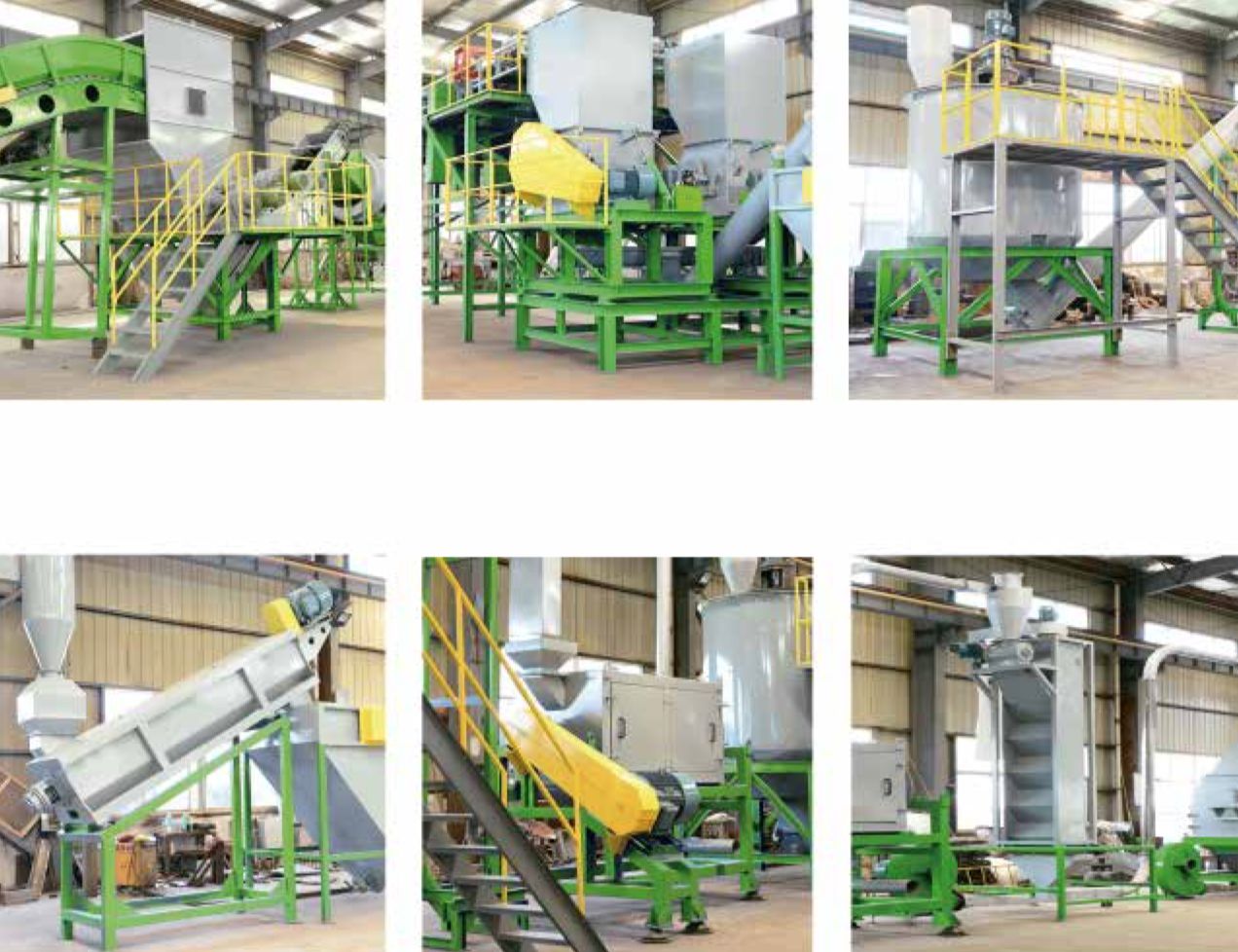 Our fiber plant and masterbatch plant consume 100 tons of PET materials per day. The flakes made by this washing line can totally satisfy the quality need in the fiber industry.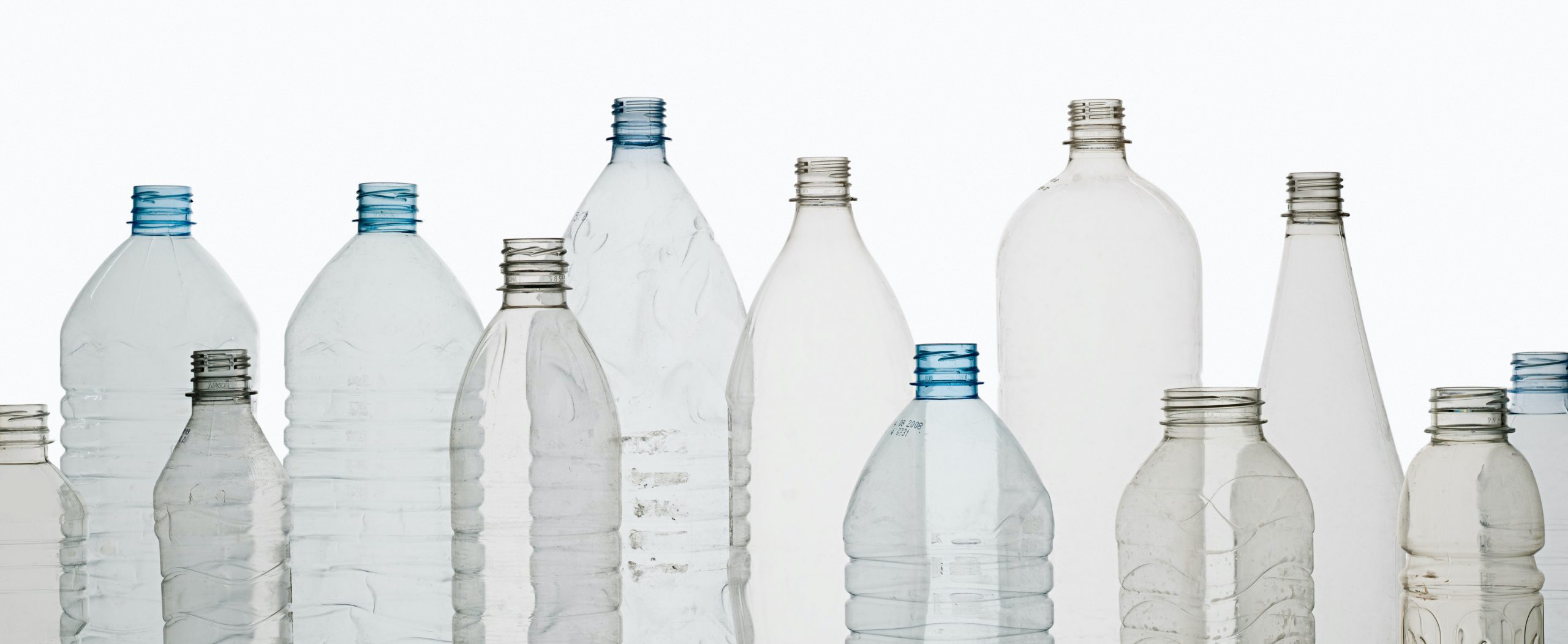 Xinda Water Ring Granulating Line
Xinda Recycling line for PP/PE/ABS flakes