Semi-conductive Compounds
Xinda compounding lines
In a middle and high voltage cable, the semiconducting layer is wrapped around the conductor to remove stress points in the electric field developed by the conductor. It provides a homogeneous even distribution of the electric field between the external insulation and metallic screen on the middle and high voltage cable.
Demo Show for Xinda Co-Kneader
Production Video_Semi-Conductive
Co-Kneader Brochure
XINDA 4-flight Co-Kneader has been well proven by many customers in cable industry. Please check the following brochure for details.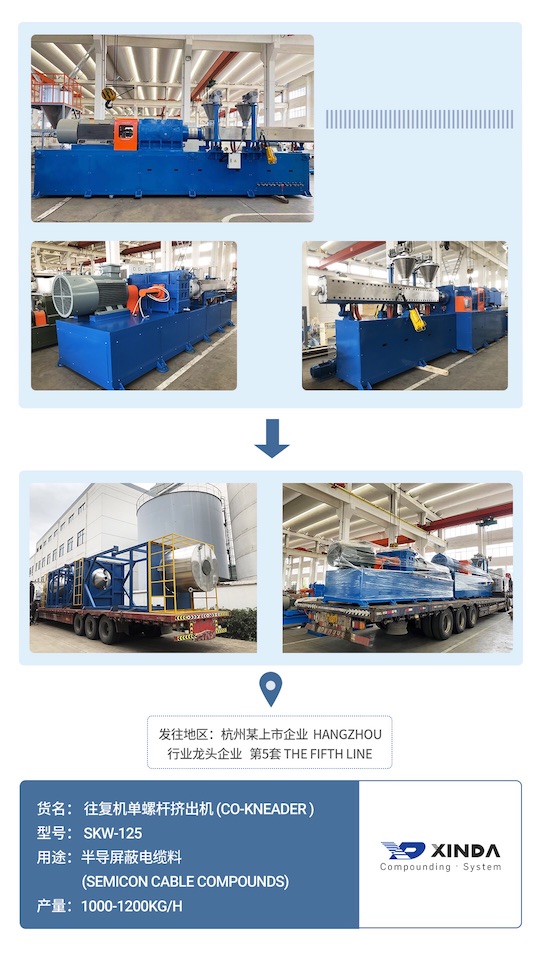 Extruder delivery_Semi-Conductive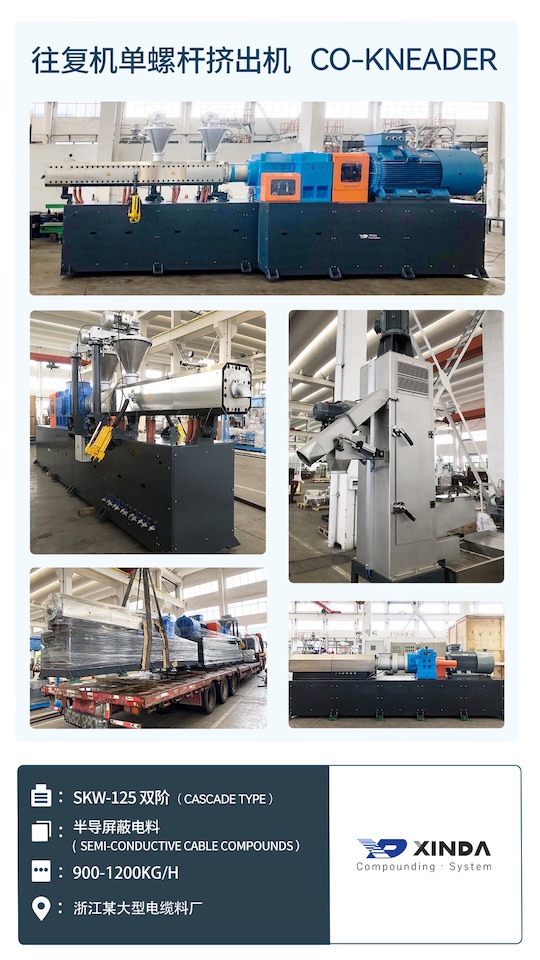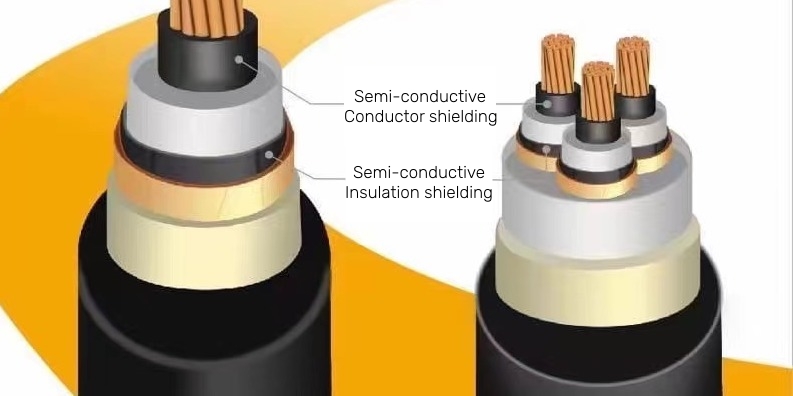 Since Xinda Co-Kneader can realize the perfect dispersion of high structured carbon black into the polymer matrix. Xinda Co-Kneader becomes the ideal choice of manufacturing the semi-conductive compounds. It can help achieve the desired conductivity with excellent distribution of the carbon black without damaging the original structure of the carbon black.

Xinda Co-Kneader compounding line is suitable for making the Semi-conductive cable compounds such as:

Thermoplastic semi-conductive conductor screen for XLPE-insulated cables
Semi-conductive crosslinkable conductor screen for XLPE cable up to 10kV
Strippable semi-conductive crosslinkable insulation screen for XLPE cables up to 10kV
Semi-conductive crosslinkable conductor screen for XLPE cable up to 35kV
Strippable semi-conductive crosslinkable insulation screen for XLPE cables up to 35kV
Semi-conductive crosslinkable conductor screen for XLPE cable up to 110kV
Strippable semi-conductive crosslinkable insulation screen for XLPE cables up to 110kV
Xinda Co-Kneader for semi-conductive compounds in Far-east Cable Company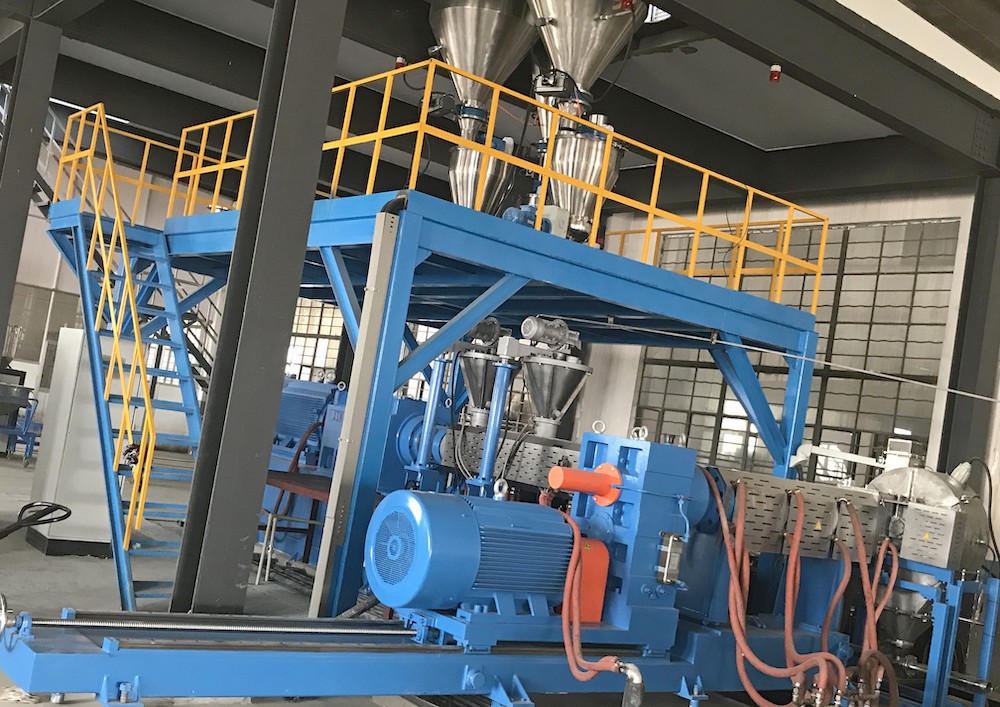 Xinda Co-Kneader for semi-conductive compounds in European company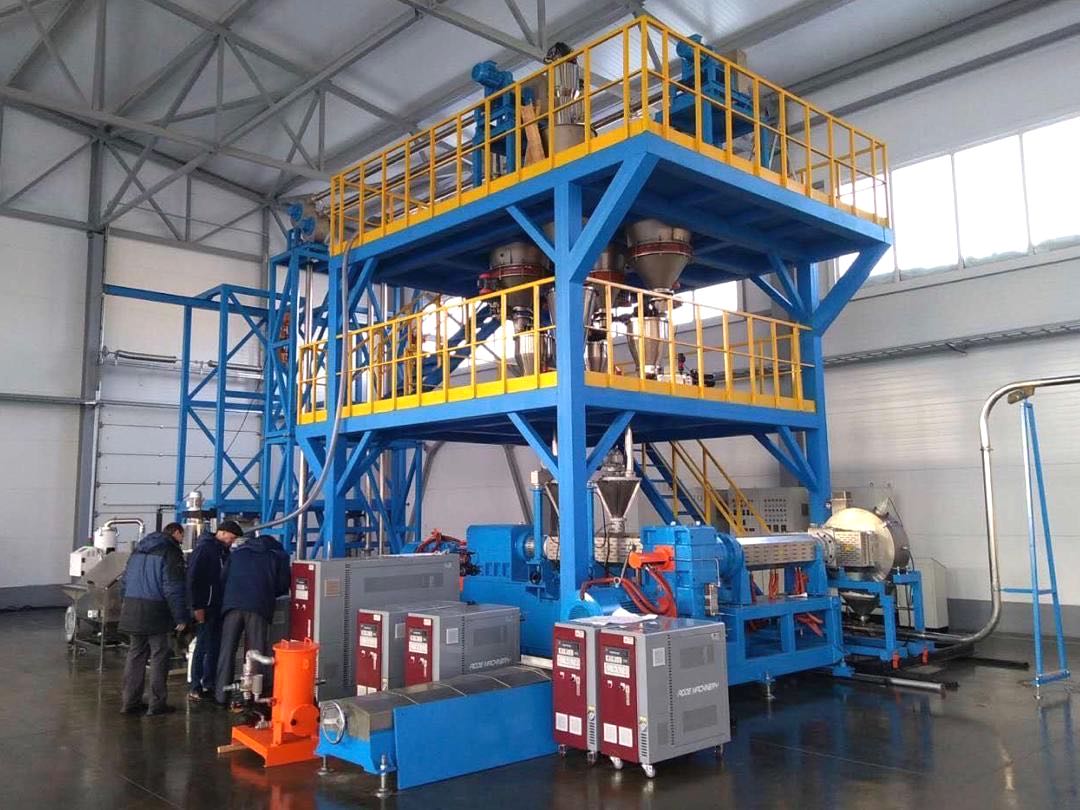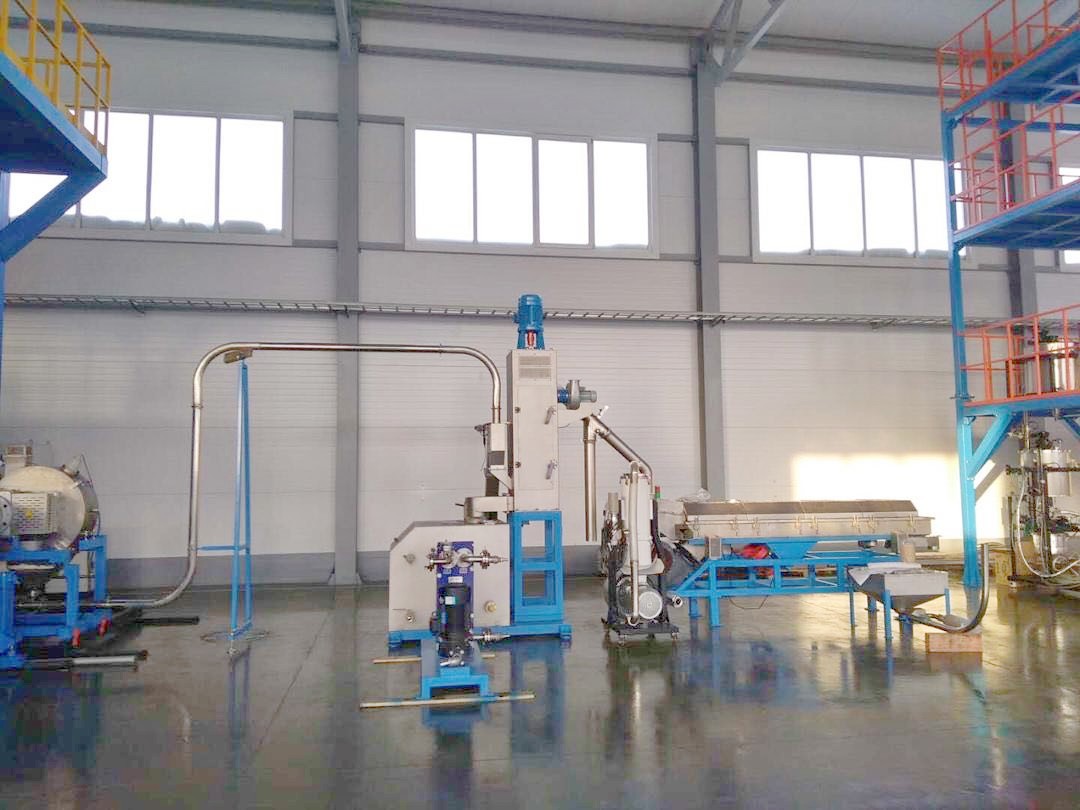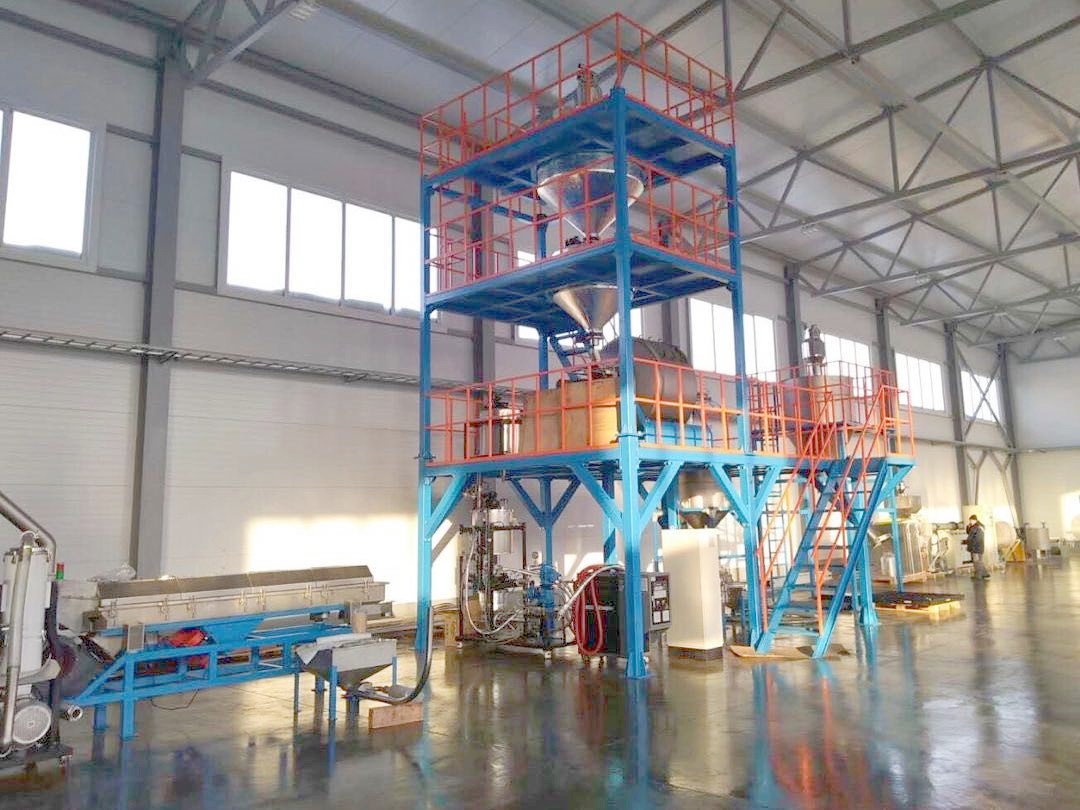 XINDA Co-Kneader Layout for Semi-conductive Cable Compounds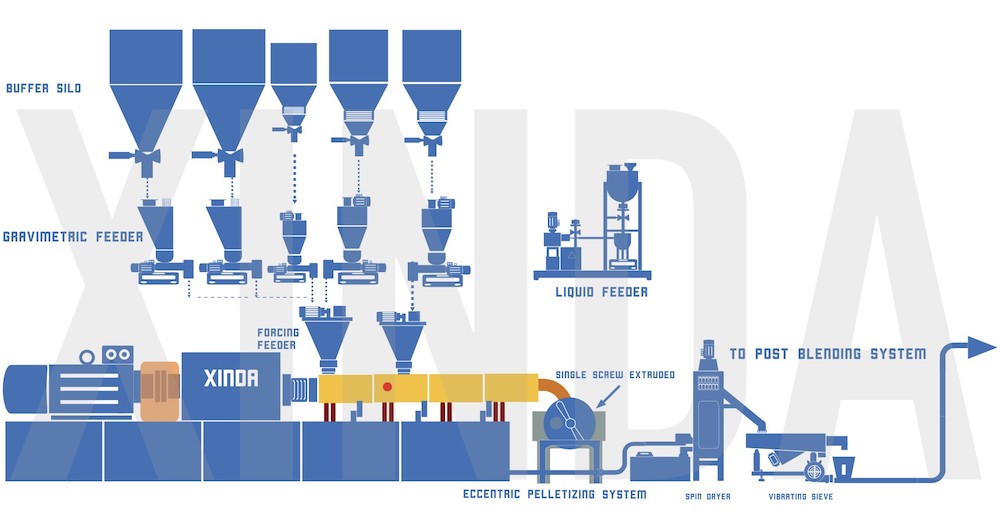 XINDA Semi-conductive DCP Post Absorption Device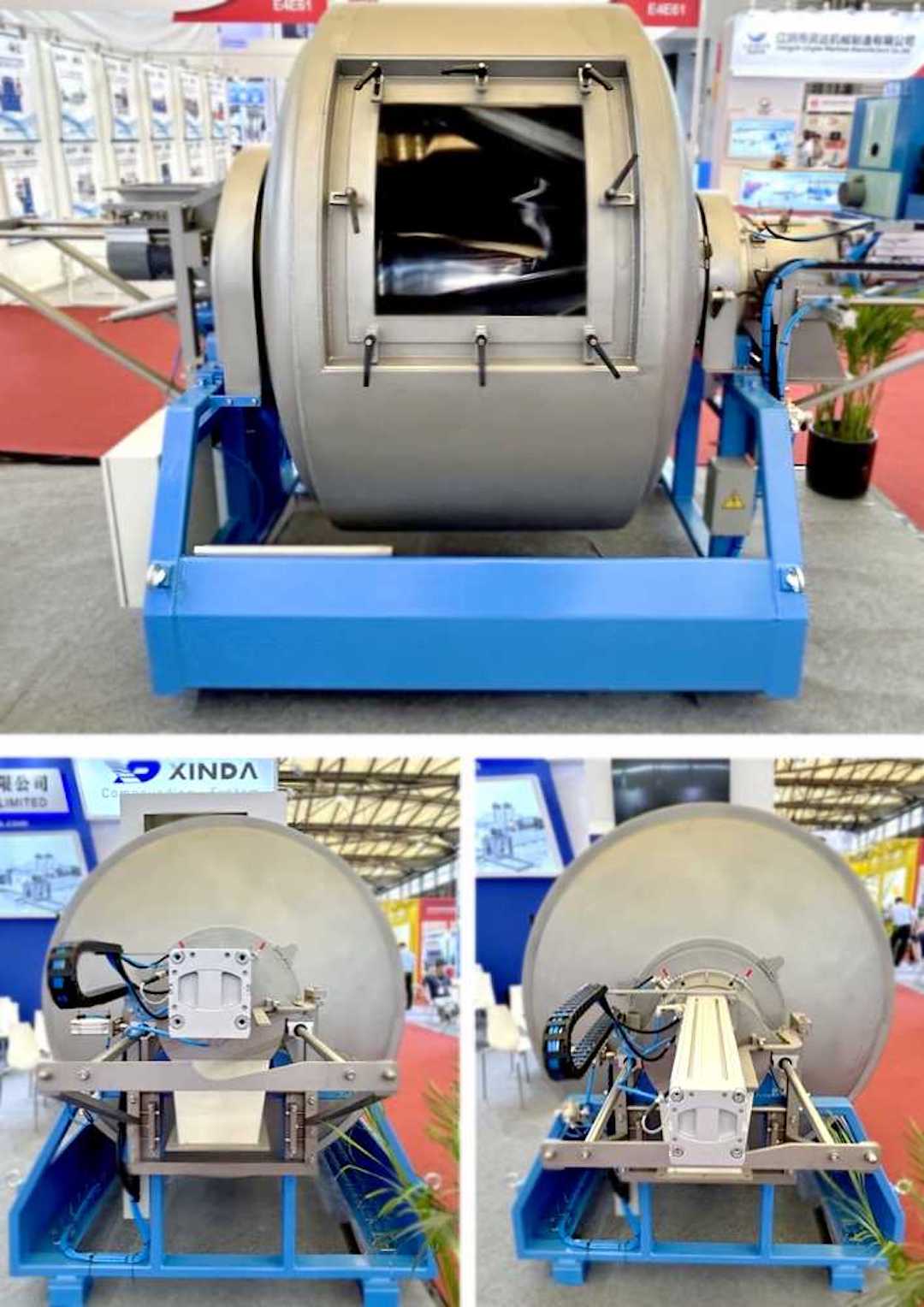 Major Xinda Clients in Cable industry