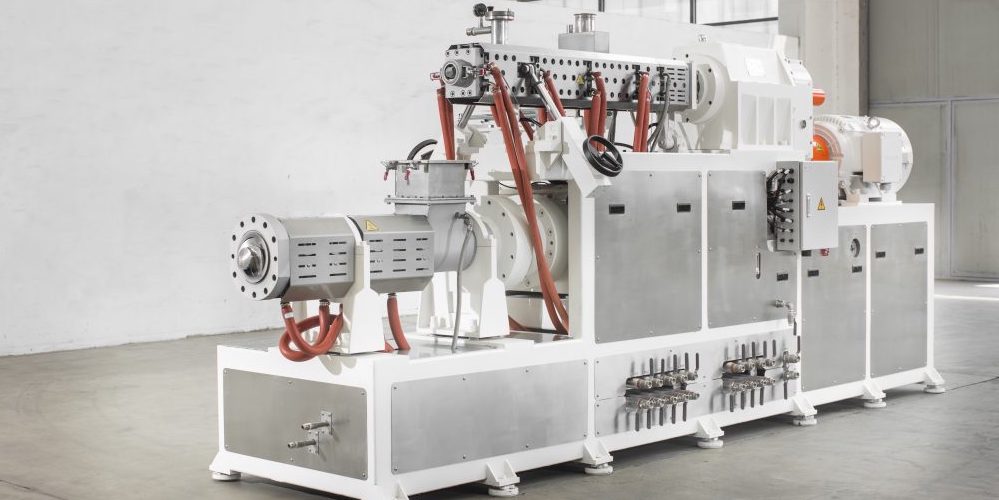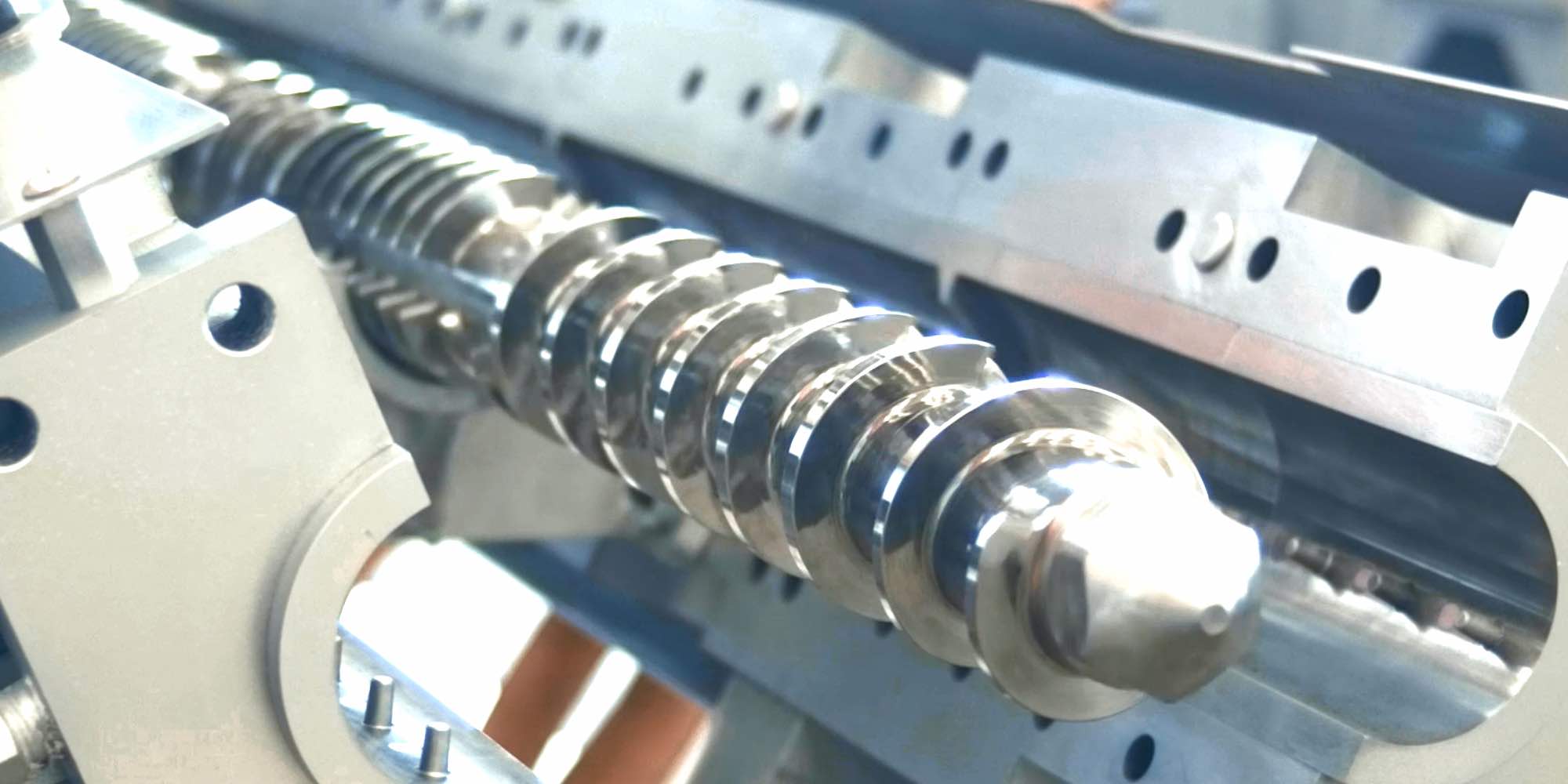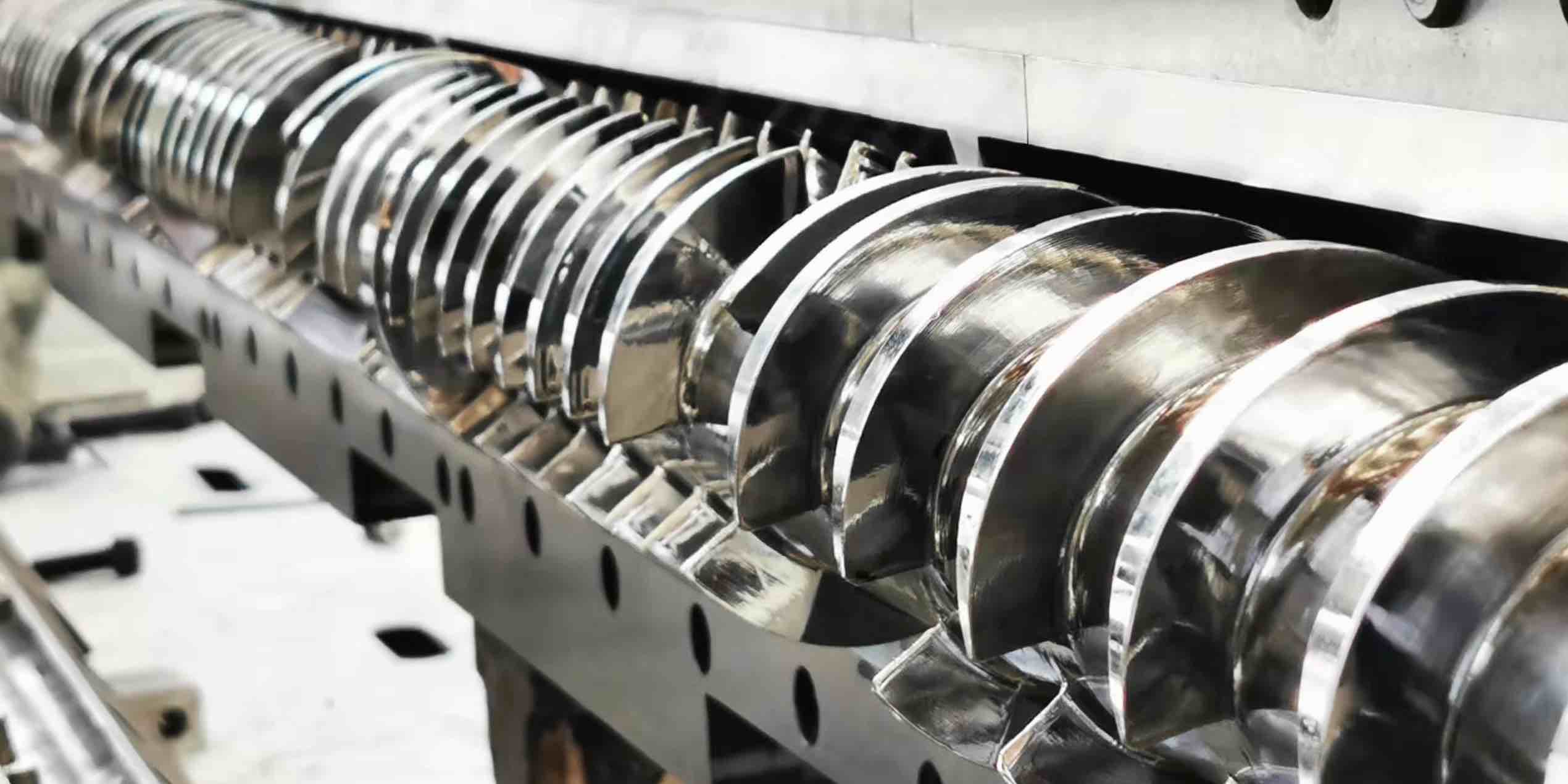 CO-KNEADERS — Compounding Expert
LOW SHEAR, LOW PRESSURE, LOW TEMPERATURE BUT HIGH KNEADING EFFICIENCY FOR YOUR COMPOUNDING NEEDS
The Co-Kneader, a low-shear rotating and reciprocating single-screw extruder is designed for shear and temperature sensitive compounds. The flights on the screw are interrupted and interact with three rows of stationary kneading pins located in the barrel wall. The interaction between the moving flights and the stationary pins provide dispersive and distributive mixing simultaneously.
Co-Kneader was first invented in 1945 by famous Switzerland extruder company Buss AG (Buss Kneader) and now has grown into very mature and advanced compounding technology after years of practice in compounding industries. Co-Kneader is different from traditional single or twin screw extruders because of its unique mechanisms. The spiral of the kneading screw is detached three times at the circumference. In those gaps are the stationary kneading pins, which are fixed inside the kneading case. While the screw is circumrotate, so too does the axis, moving reciprocally.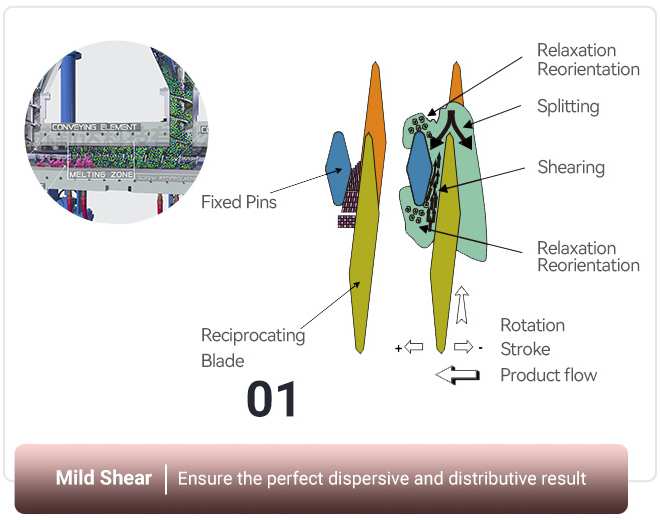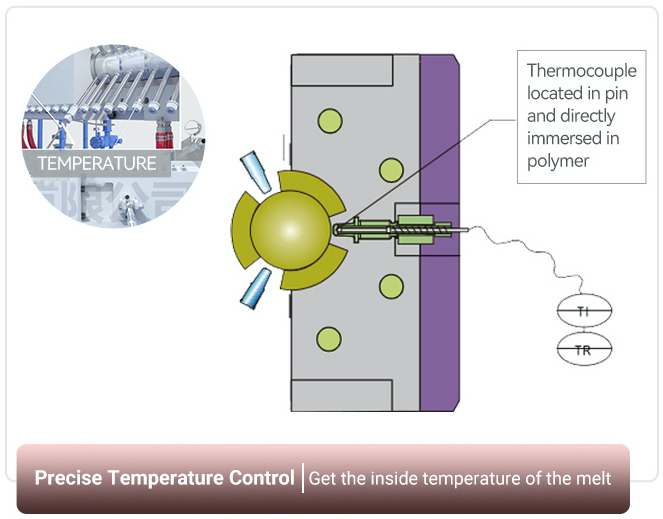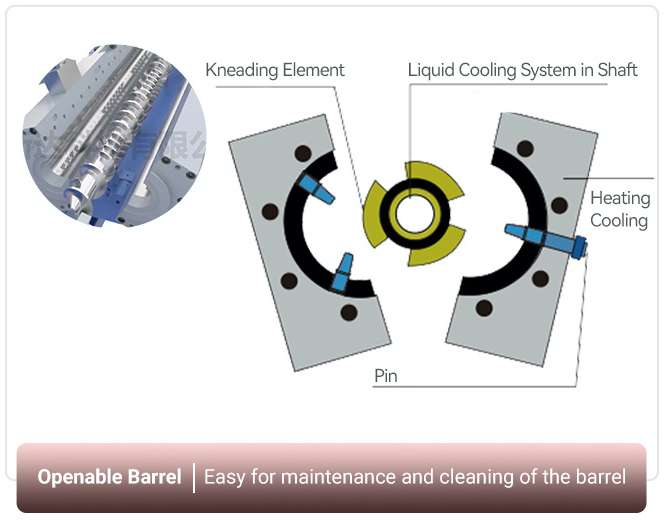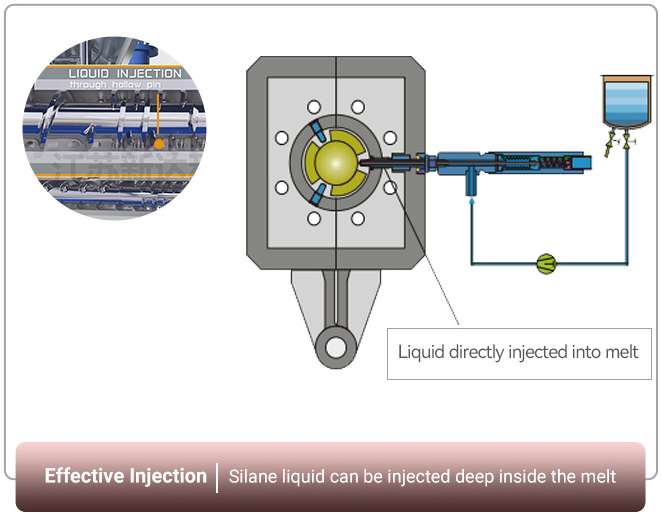 Unique Working Principle
During this process, the material is not only sheared between the pins and kneading flights, but also inverted. This working process is totally different from traditionally single or twin screw extruders. It improves the effectiveness of kneading by moving transversely and lengthways. As such, it can provide high-quality dispersive and distributive mixing. In addition, by using suitable breechblock, the pressure remains relatively steady.
With circular water cooling system both inside the barrels and screw, the processing temperature is controlled accurately and much lower than the other machines because the materials are processed while they are intenerated, not completely melted. Accordingly, there will be less material disassembled and the quality of the final products will be the best.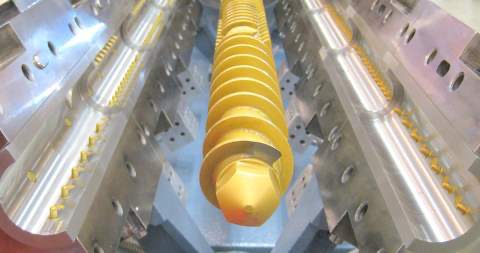 Lower energy input, lower melt temperatures.
Extremely homogenous mixing, no shear spikes, equal treatment of polymer matrix.
High degree of self-wiping and have no dead spot.
Dispersive mixing without destroying delicate fillers.
High volumetric loadings of fillers and additives.
Efficient blending of liquid components.
Broad application for compounding without changing hardware.
Axially opened split barrel guarantees ease of cleaning and fast maintenance.
Replacement parts, such as screws, barrel lining and pins can be changed individually.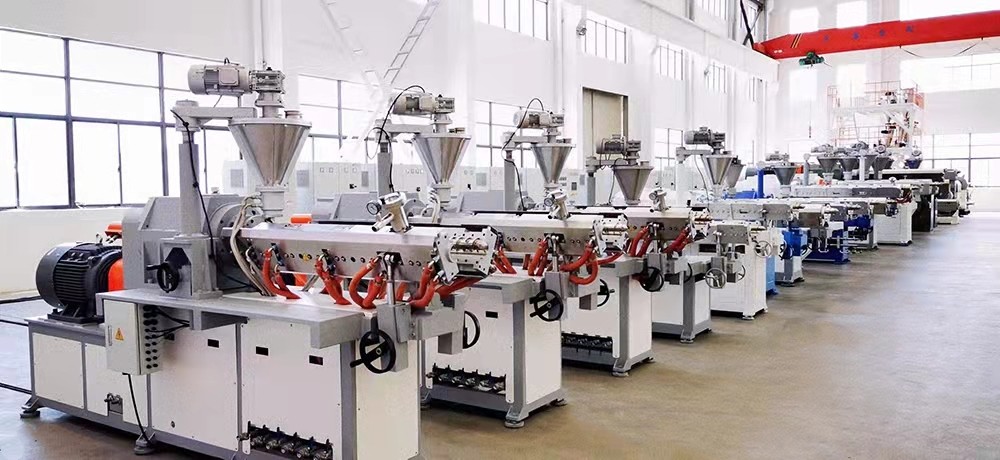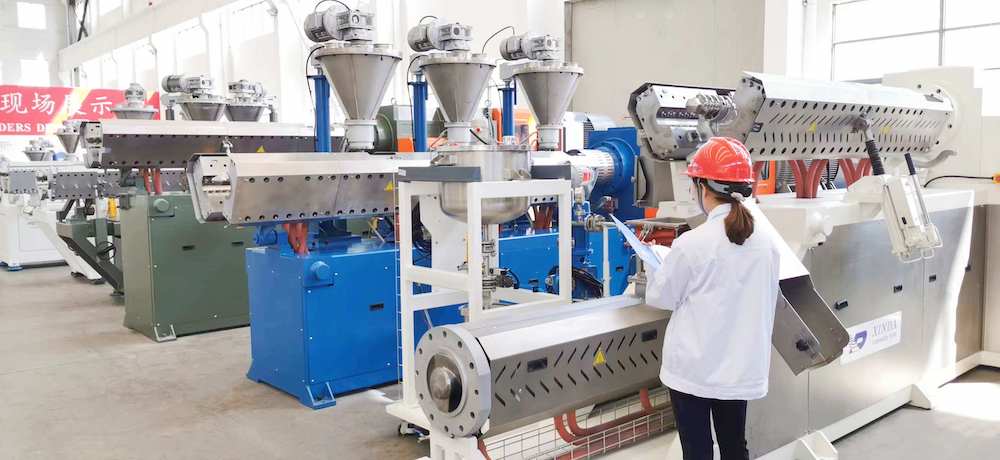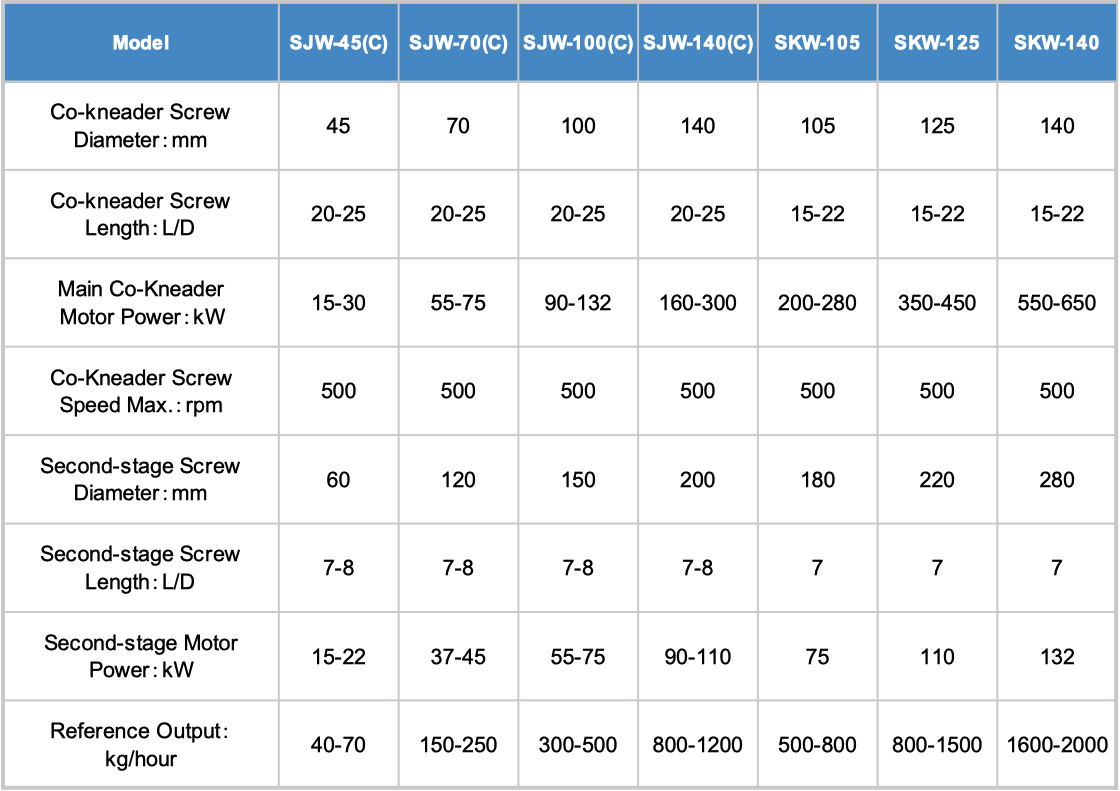 The design of the SJW Reciprocating extruder incorporates optimized process and production solutions for the following applications:
Wire & Cable Insulation
Masterbatch / Concentrates
Engineered Thermoplastics
Engineered Elastomers
Thermoset
Flame Retardants
PVC Compounding
Powder Coatings and Toner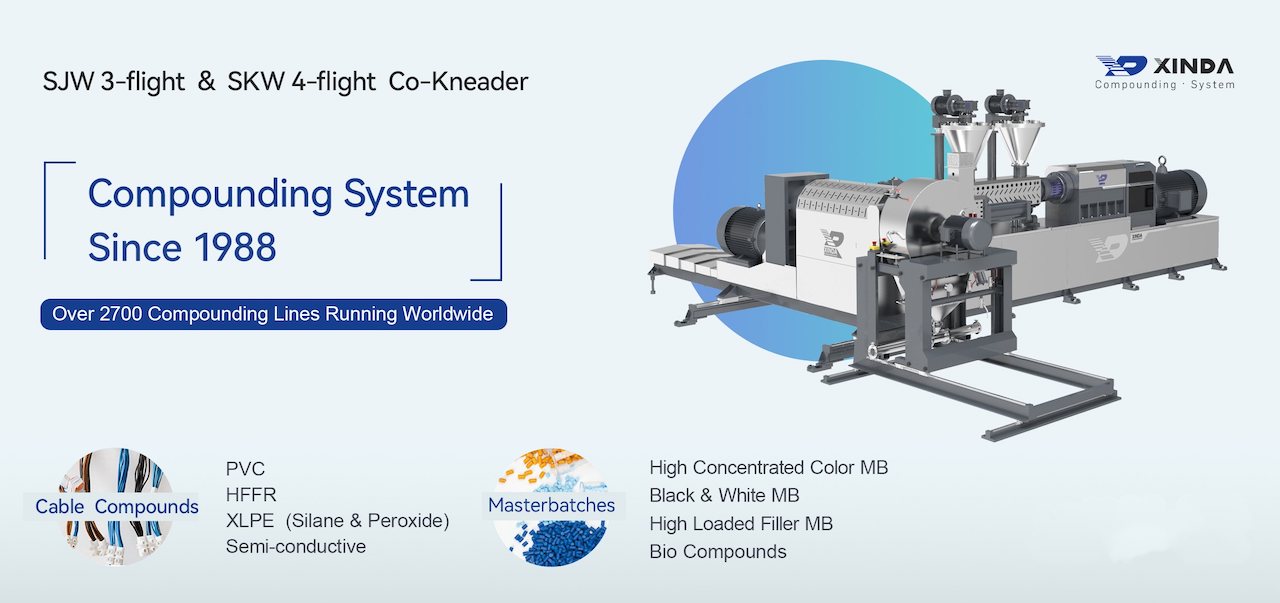 Photos of Xinda Co-Kneader