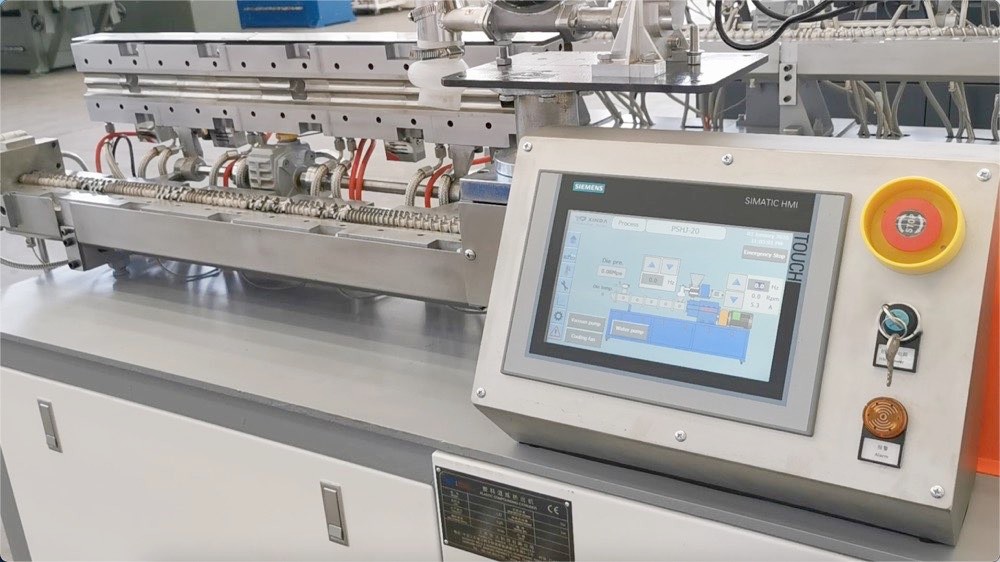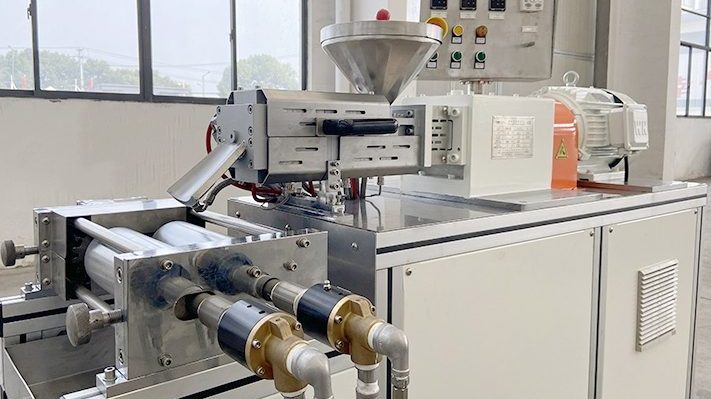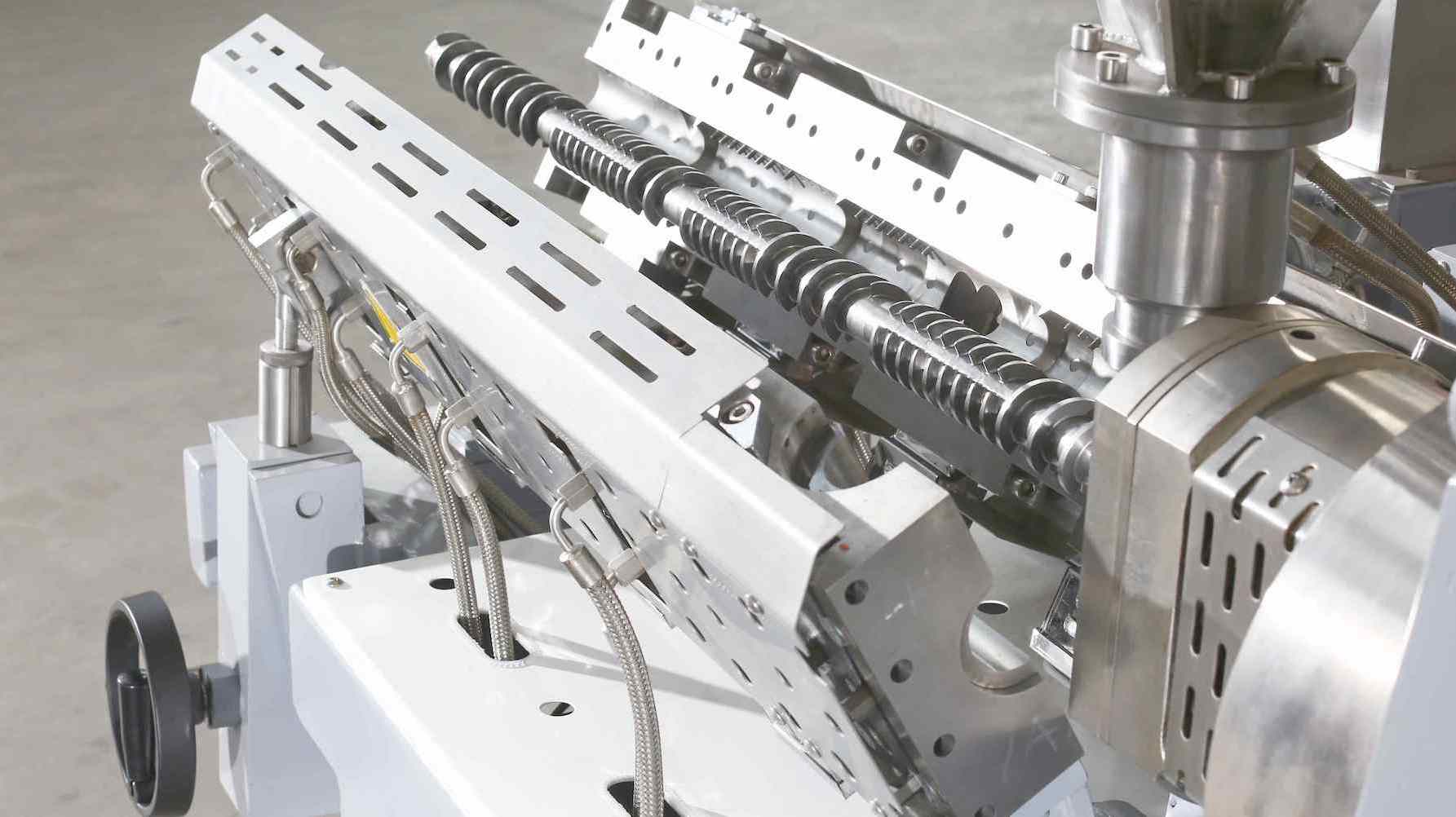 Lab use twin screw extruder
Parallel Co-rotating, Clam Shell Barrel, Segmented design
It is equipped with segmented screws that can be quickly reconfigured to meet your specific needs, Its "clamshell" design makes screw changes and cleanout quick and easy, adding to its versatility.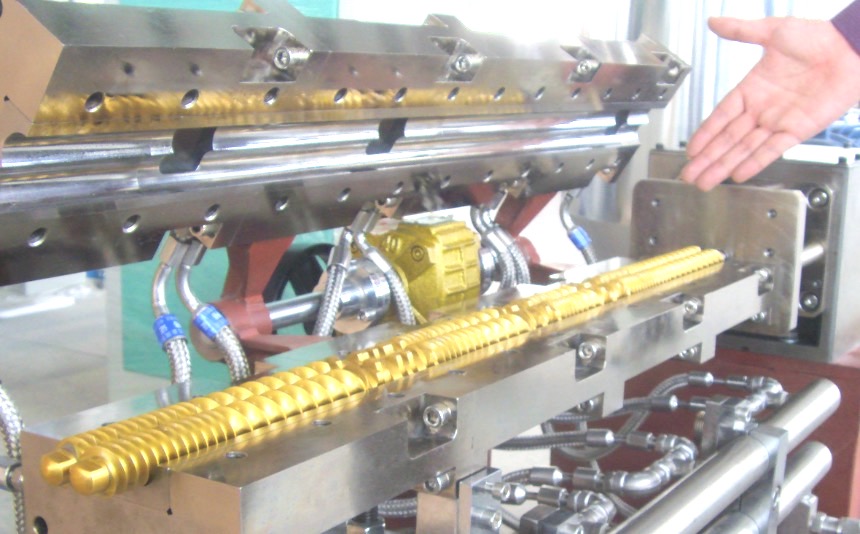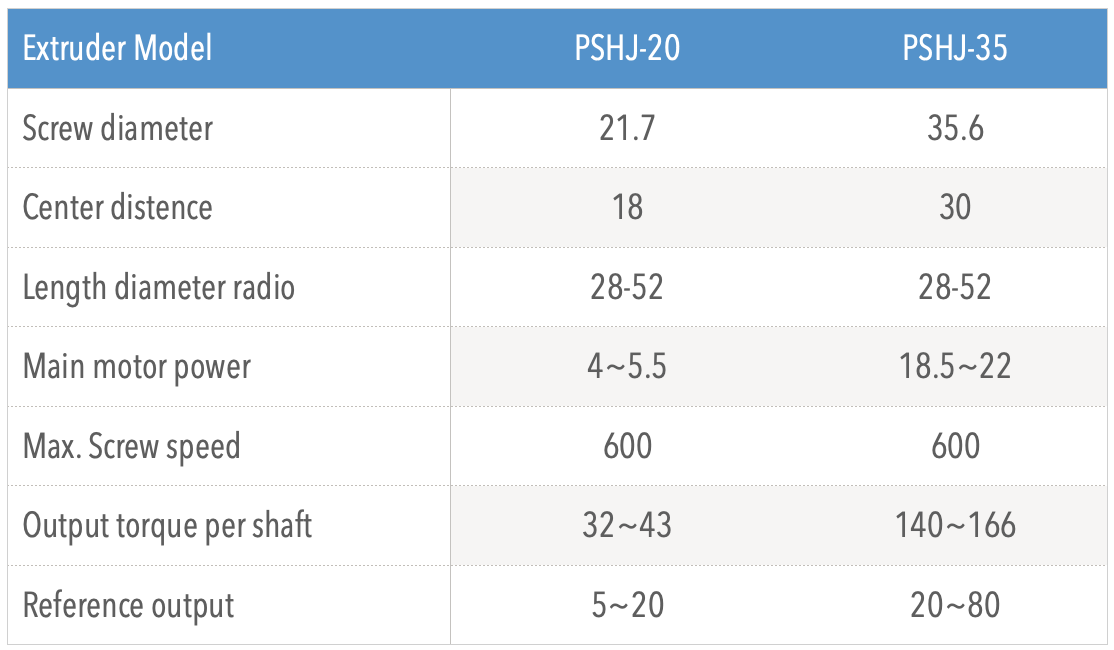 PSHJ-20 and PSHJ-35 is avaliable with barrel length of 28~48L/D. The barrel is divided horizontally, allowing visual assessment of individual processing steps which is ideally suited for research and development application.
PSHJ-20 and PSHJ-35 twin screw technology allows for optimum application adaptation to range from laboratroy and small-scale production to include all processing tasks relevant to various polymers.
The harmonized modular conception of screws and barrels for optimally realizing all processing steps (feeding, conveying, plasticizing, dispersing, reacting, venting, pressure build-up).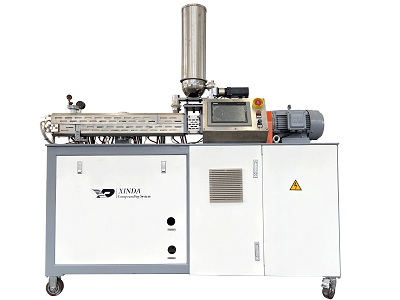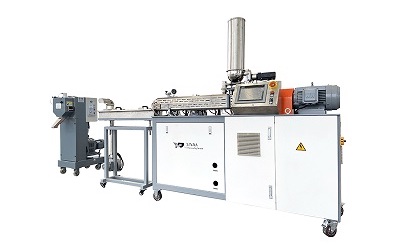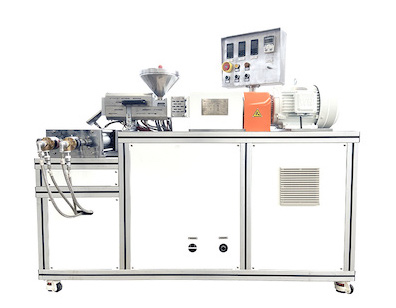 Lab use Co-Kneader extruder
SJW-45 CO-KNEADER: A great helper with your R&D.
The specific benefits of Co-Kneaders:
Products prone to polymer degradation
Products prone to physical rupture
Products requiring high filler loading capacity
High viscous materials
Main Features of Co-Kneaders:
Controlled and equal shear mixing
Highly effective distributive mixing efficiency
High filler loading capacity
Accurate temperature control
Narrow residence time distribution
Effective feeding of liquids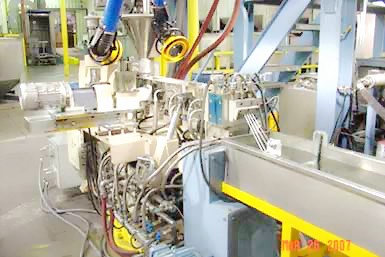 SJW-45 Co-Kneader line in the USA
Technical dates:
Screw diameter: 45mm
Oscillating stroke: 6.75mm
L/D: 12~20
Max. Speed: 500 rpm
Main motor: 22KW
Heating: Electricity
Cooling: water
Heating and cooling Zone: 5 Zons
Dimension: 3220*1500*1700mm
Weight: 2000KG
Other equipment: Volumetric feeder, Side feeder, Vacumm pump, Circular cooling system, Screen changer, Mould, Pelletizing System.
PSHJ-20 for Pharmaceutical Production
Clam Shell Twin Screw Extruder PSHJ-35